HALLSVILLE — The 48th annual Hallsville Western Days weekend will kick off Friday night in downtown Hallsville.
The event, which began 48 years ago as a fundraiser event for the Hallsville City Park, has now become a yearly tradition that allows the city to celebrate their sense of community, organizer Kim Cotton said.
"This annual event is our way to give back to the community," Cotton said. "Western Days is a free event for the family with a street dance on Friday night, a parade Saturday morning, a car show, vendor booths and food trucks."
The event also concludes with the annual Miss Hallsville pageant for Hallsville High School senior candidates on Saturday night.
Hallsville Western Days will officially kick off with a street dance from 7 to 11 p.m. on Friday at the Hallsville City Park, with live music provided by Ryan Dougherty.
On Saturday, rain or shine, the events will kick off with the annual parade at 10 a.m. through downtown Hallsville. The parade will head east down U.S. 80 through town and will end at the Hallsville City Park, where the vendor booths, car show and dog show will immediately follow.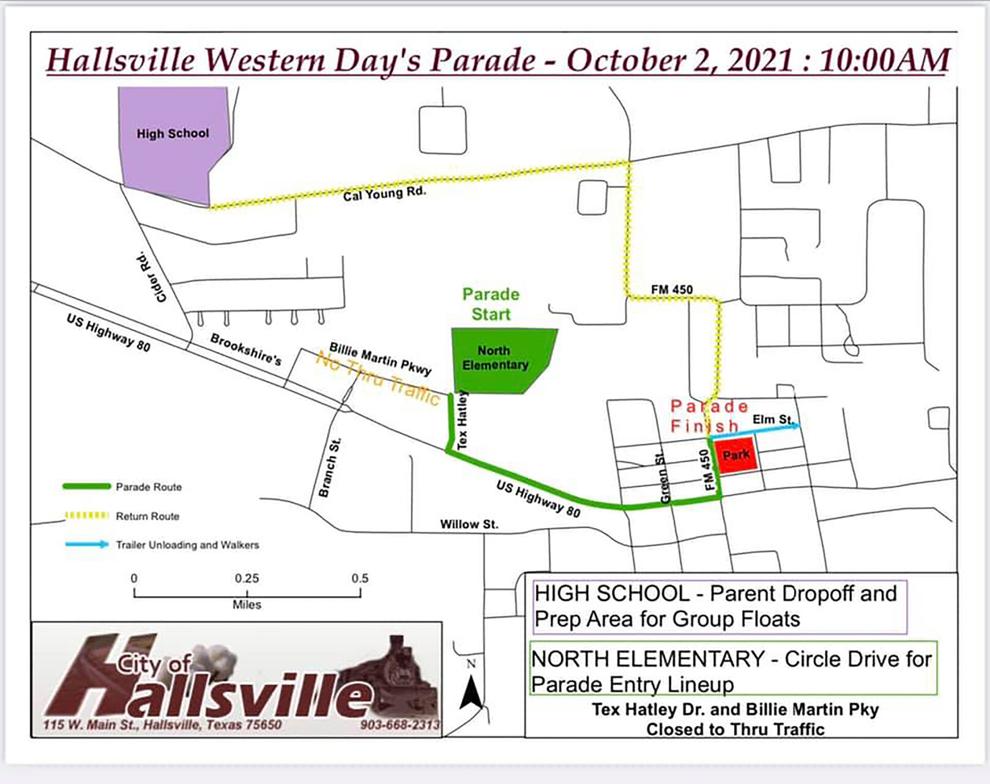 Cotton said there will be more than 40 vendor booths on site from 9 a.m. to 3 p.m. at Hallsville City Park on Saturday.
"We have everything from meats for sale to Scentsy products and everything in between at our vendor booths this year," Cotton said. "Crafts, wreaths, candles, clothing, toys, homemade soaps and so much more. We will also have several different kinds of food vendors for guests to visit and purchase."
The car show will be on display at the parking lot of the Hallsville Outreach Center.
"Throughout the day on Saturday, we will have performances from several Hallsville High School groups and organizations, including the Bobcat Belles, the twirlers, the band and the school is hosting a cow plop event at the park," Cotton said.
The annual Western Days event will wrap up with the Miss Hallsville Pageant at 7:30 p.m. on Saturday at the Hallsville Junior High School auditorium. This year, 37 Hallsville High School seniors will vie for the title of Miss Hallsville. Tickets are available from any pageant contestant or they may be purchased at the door on the night of the pageant.